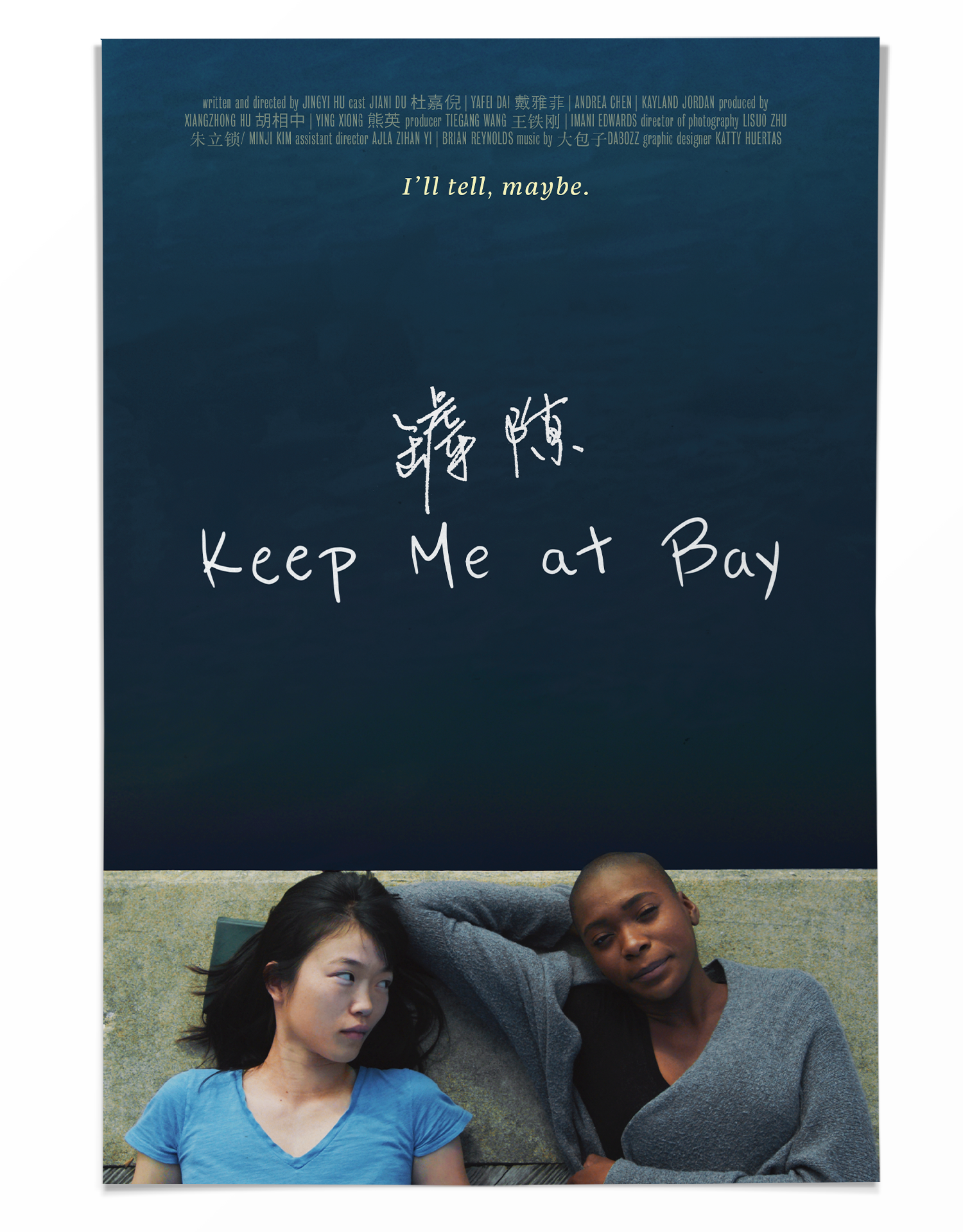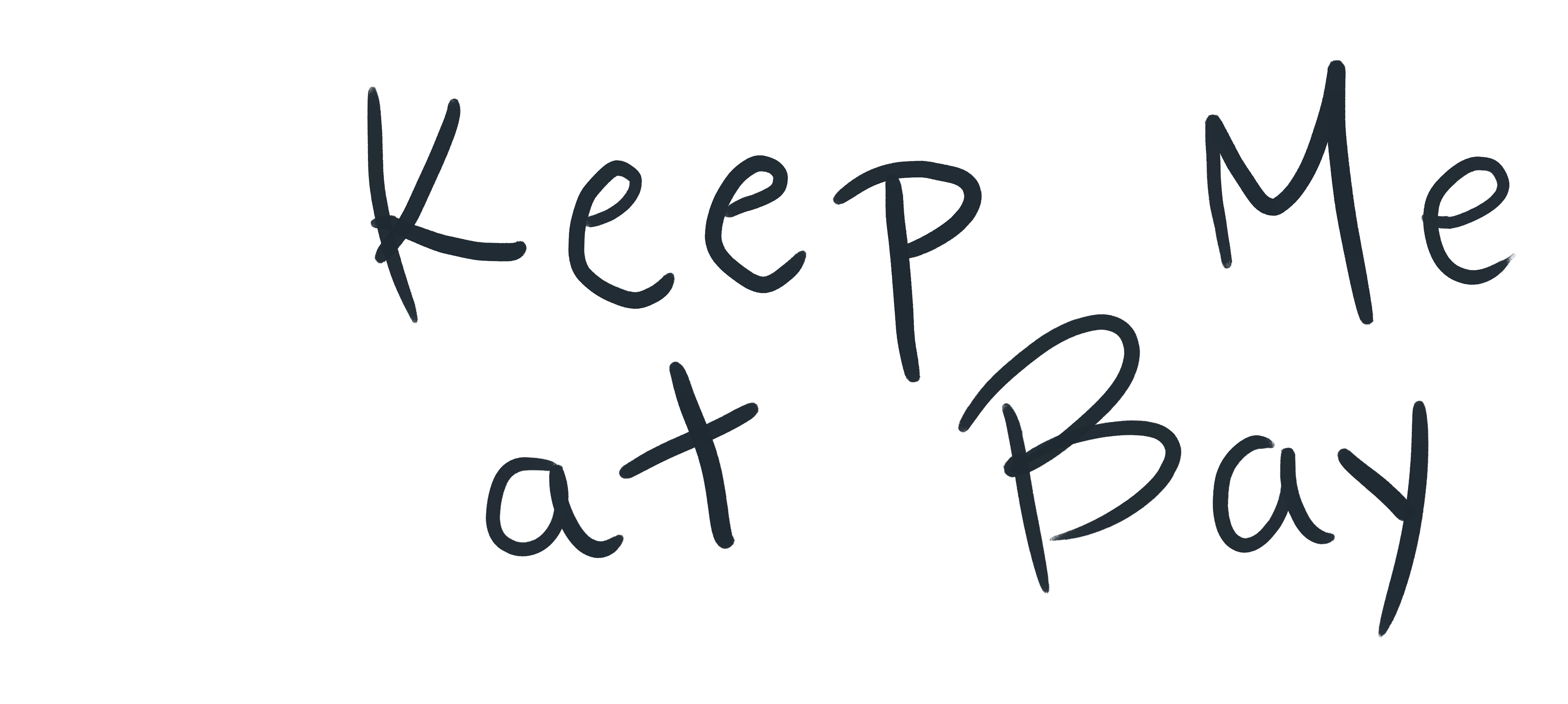 I was tasked with creating the visual identity, poster, and electronic press kit (EPK) for distribution of 
Keep Me at Bay
; a short fictional film by director Jingyi Hu. Recorded half in China and half in Baltimore, MD, the film is the product of a collaboration between MICA's MFA in Filmmaking and Hu. 
Since the film is highly personal I created a hand-written logo in English and adapted the director's writing in Chinese.
​​​​​​​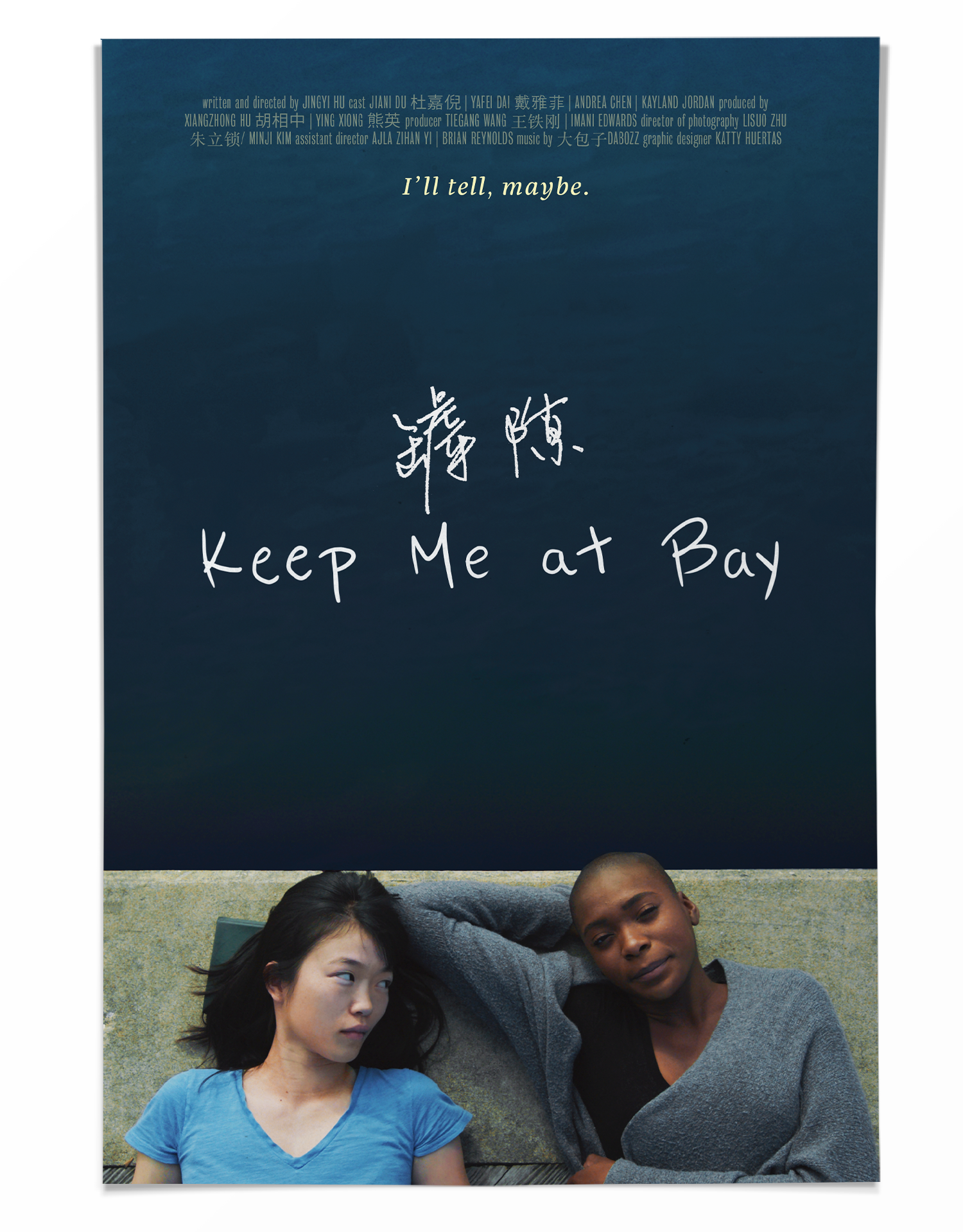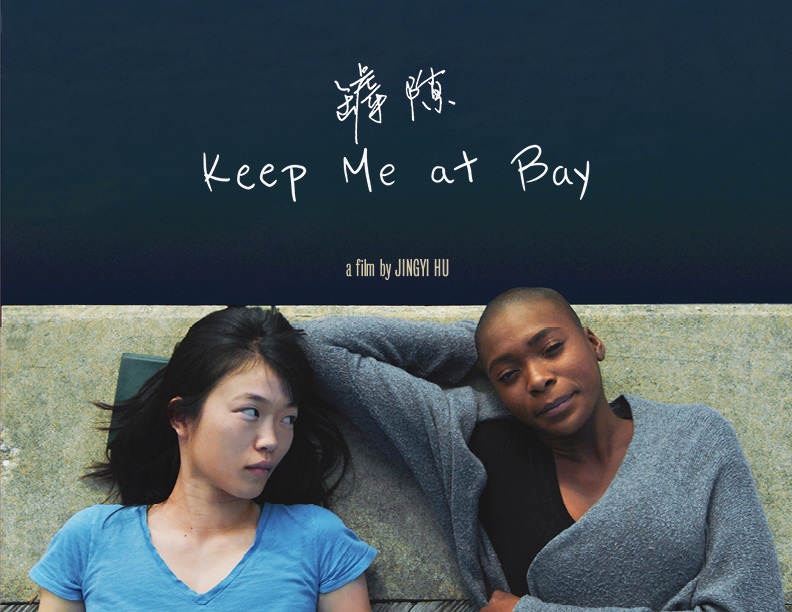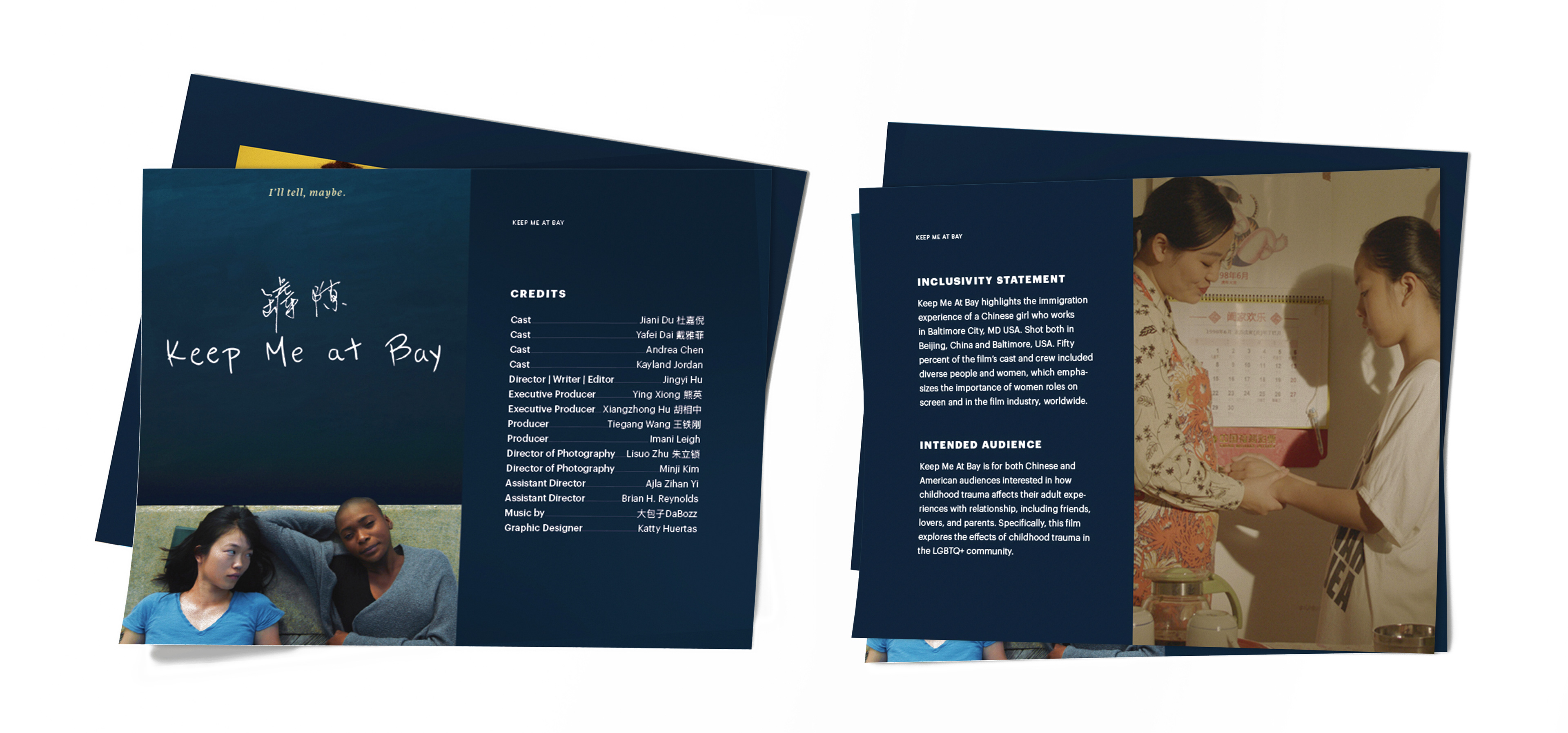 Electronic Press Kit
The EPK contains the film's information as well as some behind the scenes used for festival entires and distribution deals. 
Keep Me At Bay

 has officially been selected by the International Women's Film Festival, DUMBO Film Festival, Miami Independent Film Festival, and Love Wins Film Festival.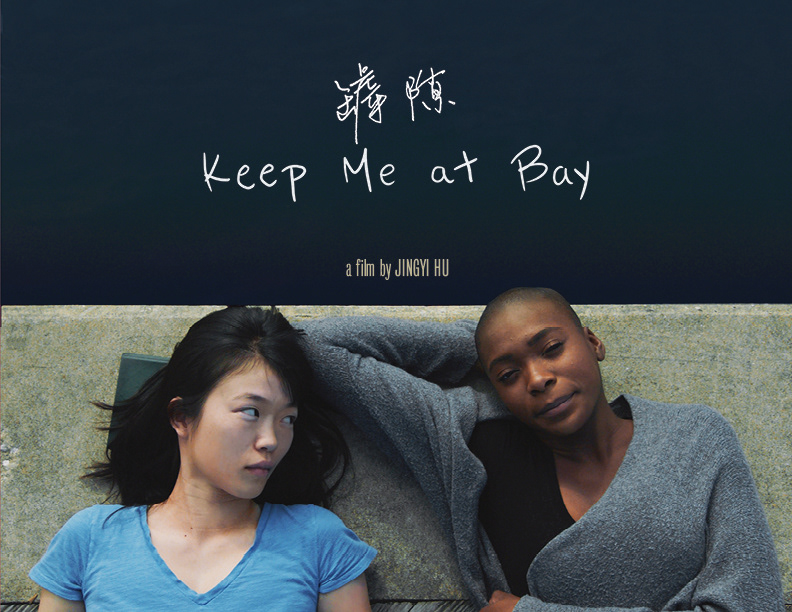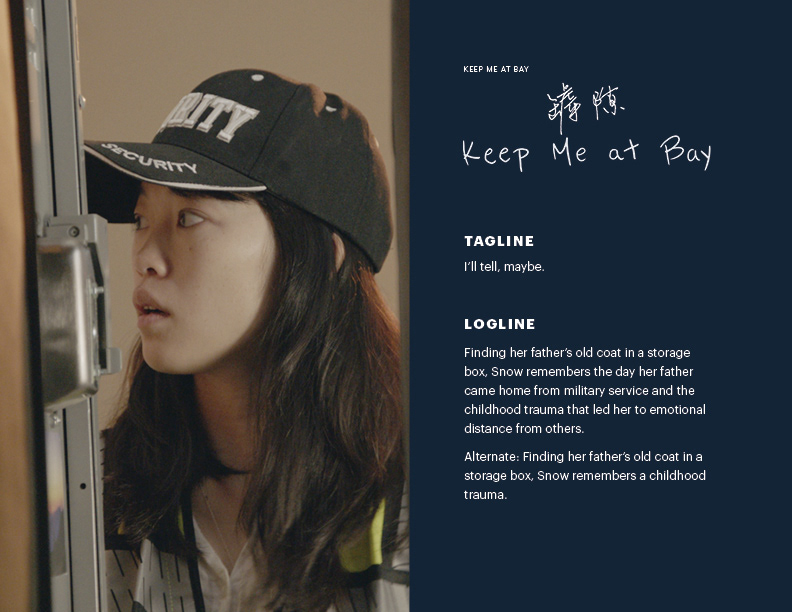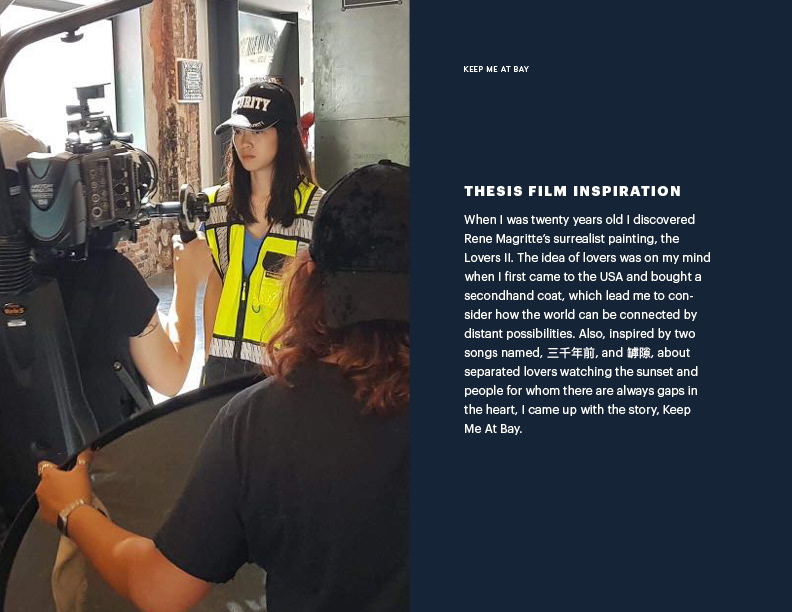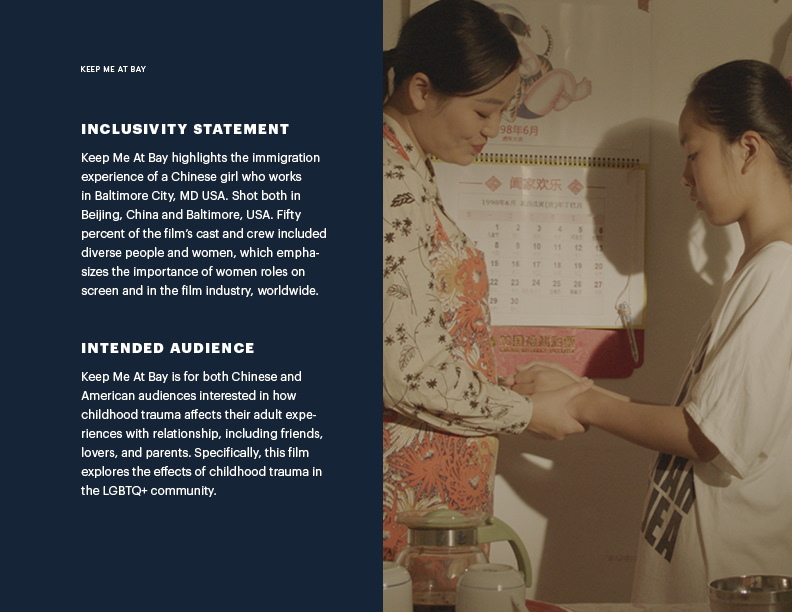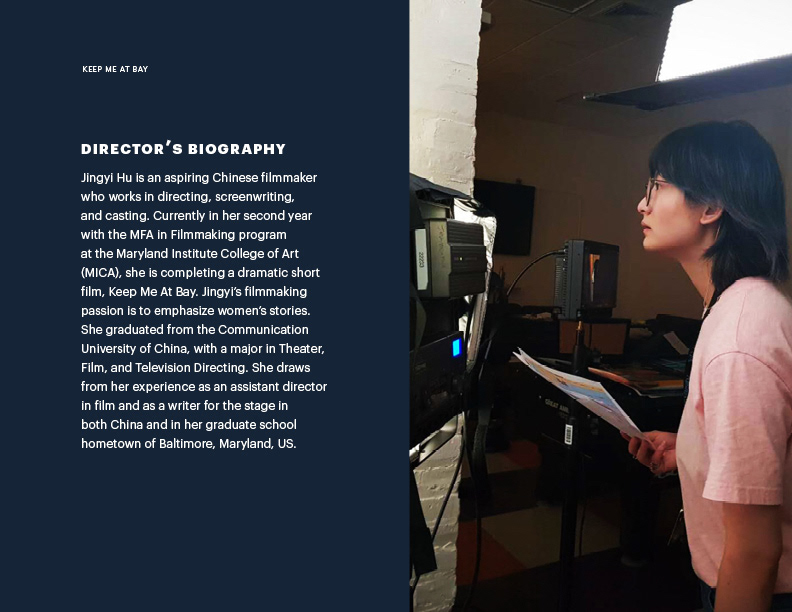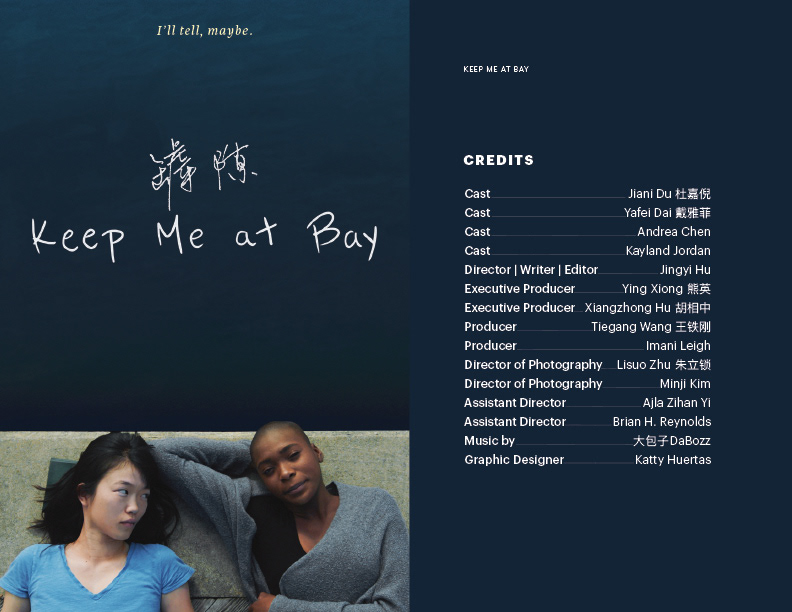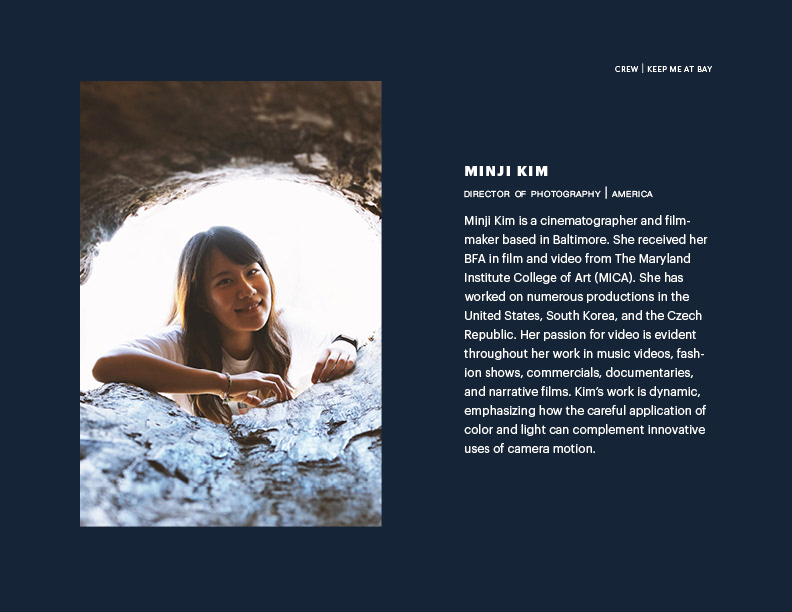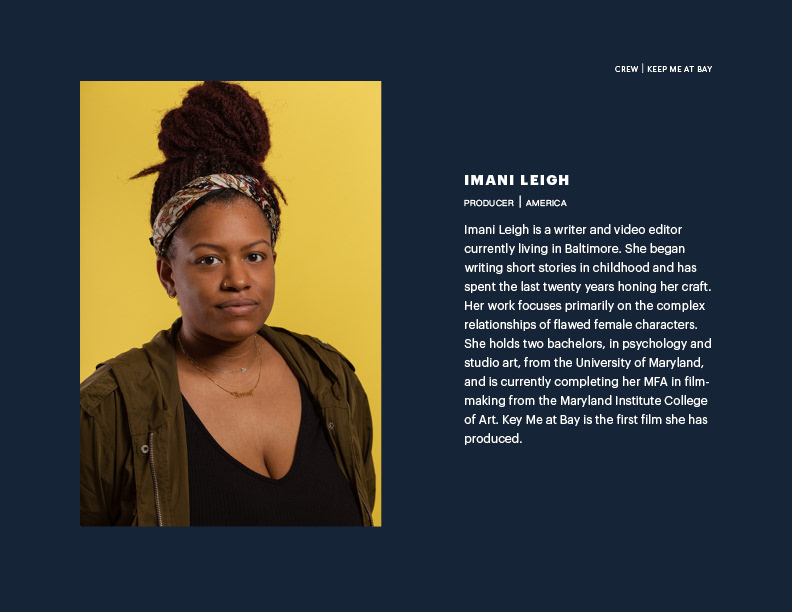 Alternate/Retired Explorations
These were some alternate color and typographical explorations for the short film poster. Some of these were retired as they didn't seem to convey the personal narrative of the film.