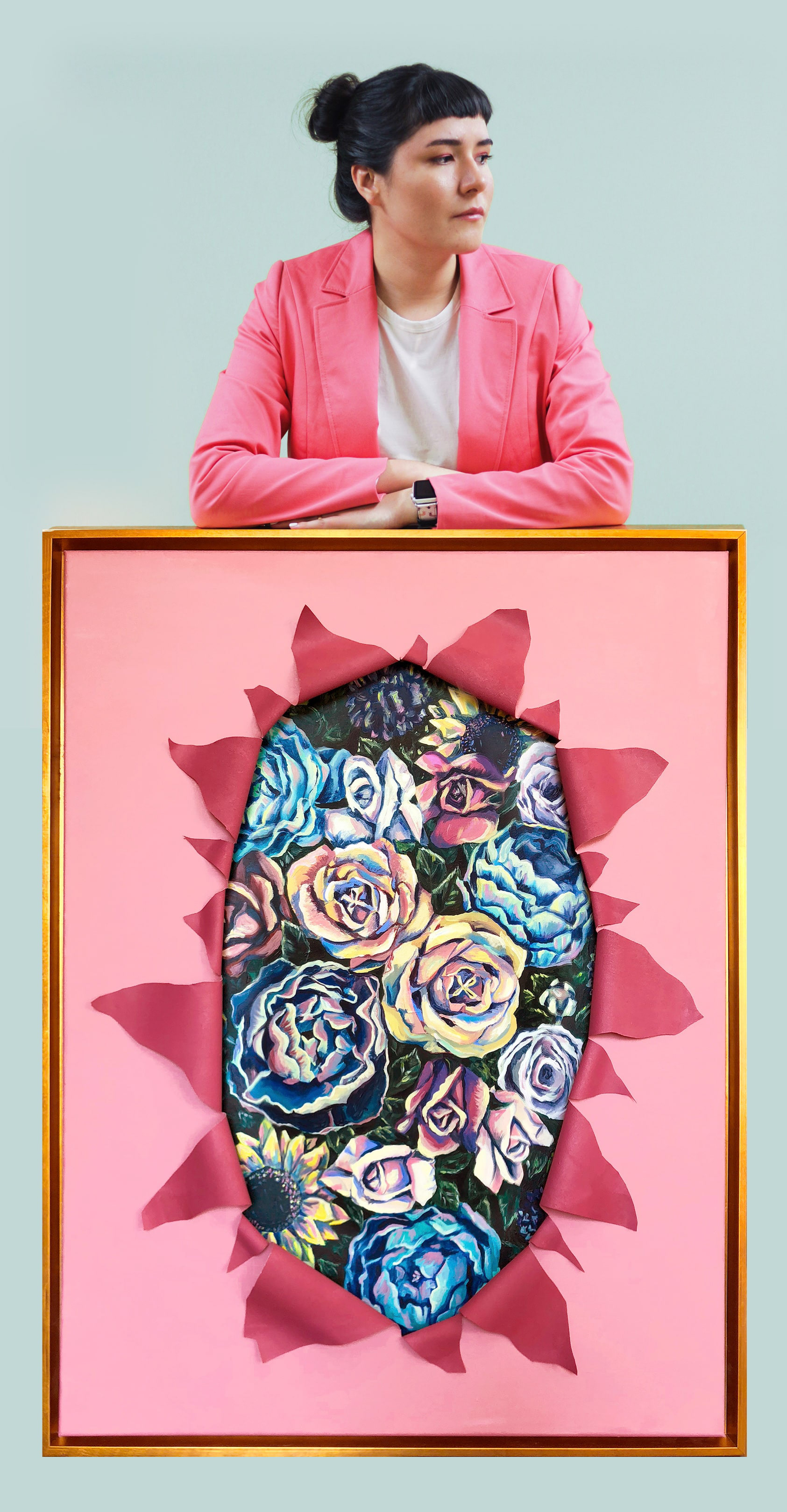 Katty Huertas is a multidisciplinary artist born in Colombia and based in Washington DC. She holds an MFA in Graphic Design from MICA.
Her work explores identity, folklore, and double standards, among other subjects. She combines analog and digital mediums such as painting, sculpture, fiber work, book arts, digital drawing, and animation.
Katty's work has been shown in galleries in multiple locations including New York City, San Francisco, Baltimore, Washington DC, Austin, and Bogota, Colombia. Her work has also been featured by Tumblr, VSCO, Adobe, Behance, 21Wallpaper, and Booooooom.
Sh

e's previously worked at Nickelodeon and currently works as an editorial designer at TODAY as part of the NBC News Digital art team.
2019 Adobe Design Achievement Awards Top Talent: Print/Graphic 
2019 Adobe Design Achievement Awards Top Talent: Illustration 
AIGA Flux 2019: Publication
Latin American Ilustración 8: Selected Winner
Communication Arts 2019: Illustration Shortlist
3x3 Student Show: Honorable Mention
Bowie State University · Visiting Artist Lecture, 2019
Strathmore Mansion · Artist Panel, 2018
LETS WORK TOGETHER! 
INFO@KATTYHUERTAS.COM