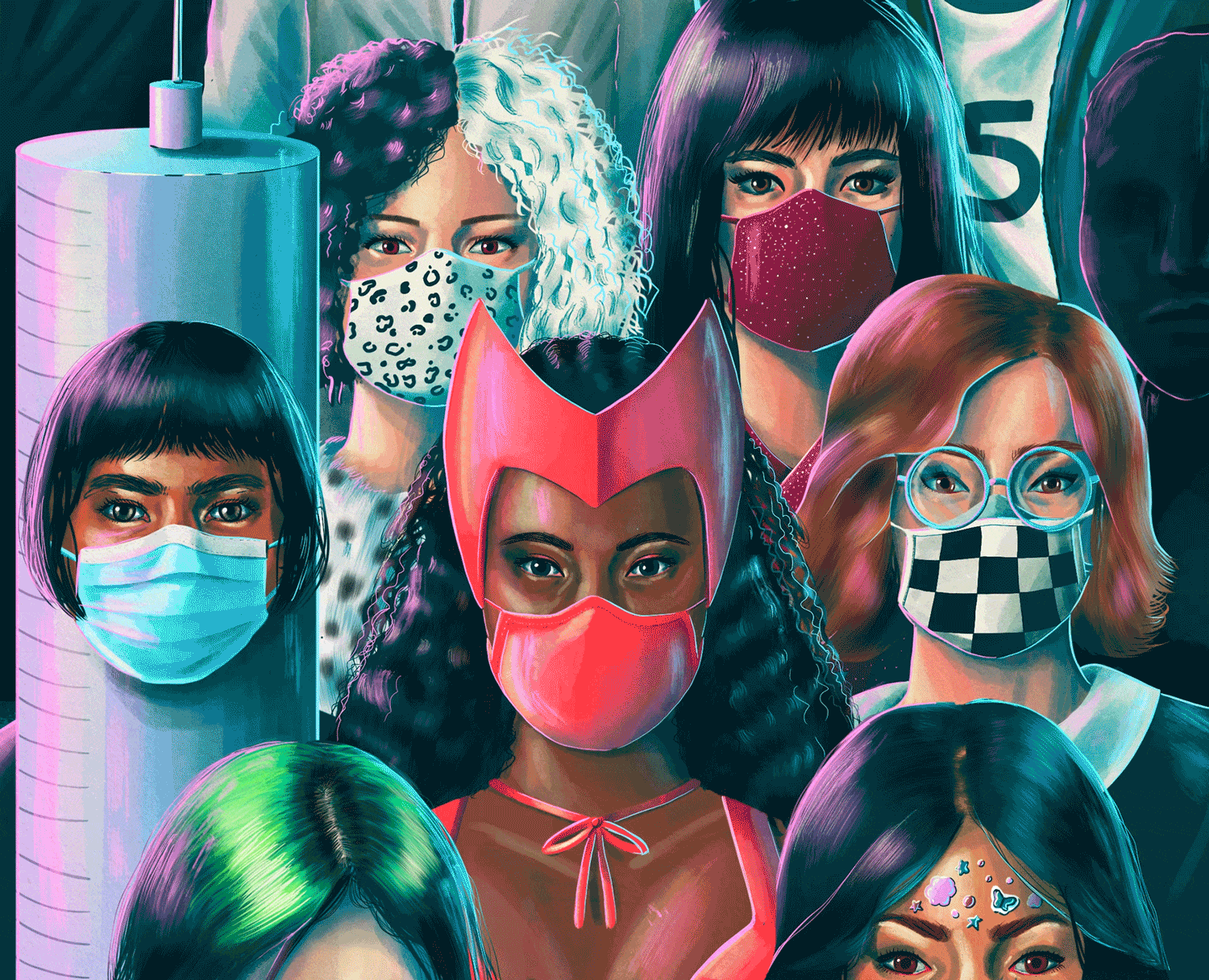 The Washington Post Magazine 
Commissioned as standalone illustrations by The Washington Post Magazine for the "Art With a Point" series. This is a series of images prompted by the theme of the week not associated with any article and accompanied by a short paragraph written by me and printed in the magazine's table of contents.
You can read more about each assignment and the paragraph that accompanied it below.
AD:

 Clare Ramirez. ​​​​​​​
​​​​​​​
This piece was published on the Sunday of my two-year delayed graduation alongside the following text.
"This month, I'll attend a ceremony to commemorate my graduation from an MFA program — a ceremony that should've happened in 2020. It feels funny when so much has happened over the past two years: I moved to a new city and started a new job, then left and started another one. But I'm still proud, and I know that it's an accomplishment worth celebrating."
"I love how travel not only changes your surroundings but also opens your mind. The past few years have taught me to not take travel for granted and to appreciate even the small things that people seem to dismiss as mundane. I still love to watch the clouds through the plane windows."
"At this point in time, when masks have become an integral part of life, it only makes sense to include them as part of our Halloween costumes as well. This year, with so many movie and TV show hits there are many characters to pick from."
This image was published on Halloween in 2021.
"It's been nearly 20 years since 9/11 — an important anniversary. I wanted to commemorate the victims of the attack on the Pentagon by visualizing the emptiness left from all the lives that were cut short."
This image was published in August 2021 prior to the 20th year anniversary of 9/11, focusing on the attacks in DC.
"With all the Fourth of July celebrations, it's easy to forget that we are commemorating unfulfilled promises — of equality, life, liberty and the pursuit of happiness."
This image was published during the June of 2021 before the weekend of the Fourth of July.
"I'm grateful I was recently vaccinated. After months of literal and figurative darkness, things are finally looking up. The new season is full of possibilities and I can't wait to spend more time outside."
This image was published during the Spring of 2021 as vaccines became widely available.

"A year ago, it was impossible to imagine how hard and long this pandemic would be. It feels like the world came to a stop. If or once things return to normal, I hope we know not to take simple things for granted. In the meantime, I can't wait for the stopwatch to be restarted."
This image was published the Sunday before commemorating the one year anniversary of the pandemic.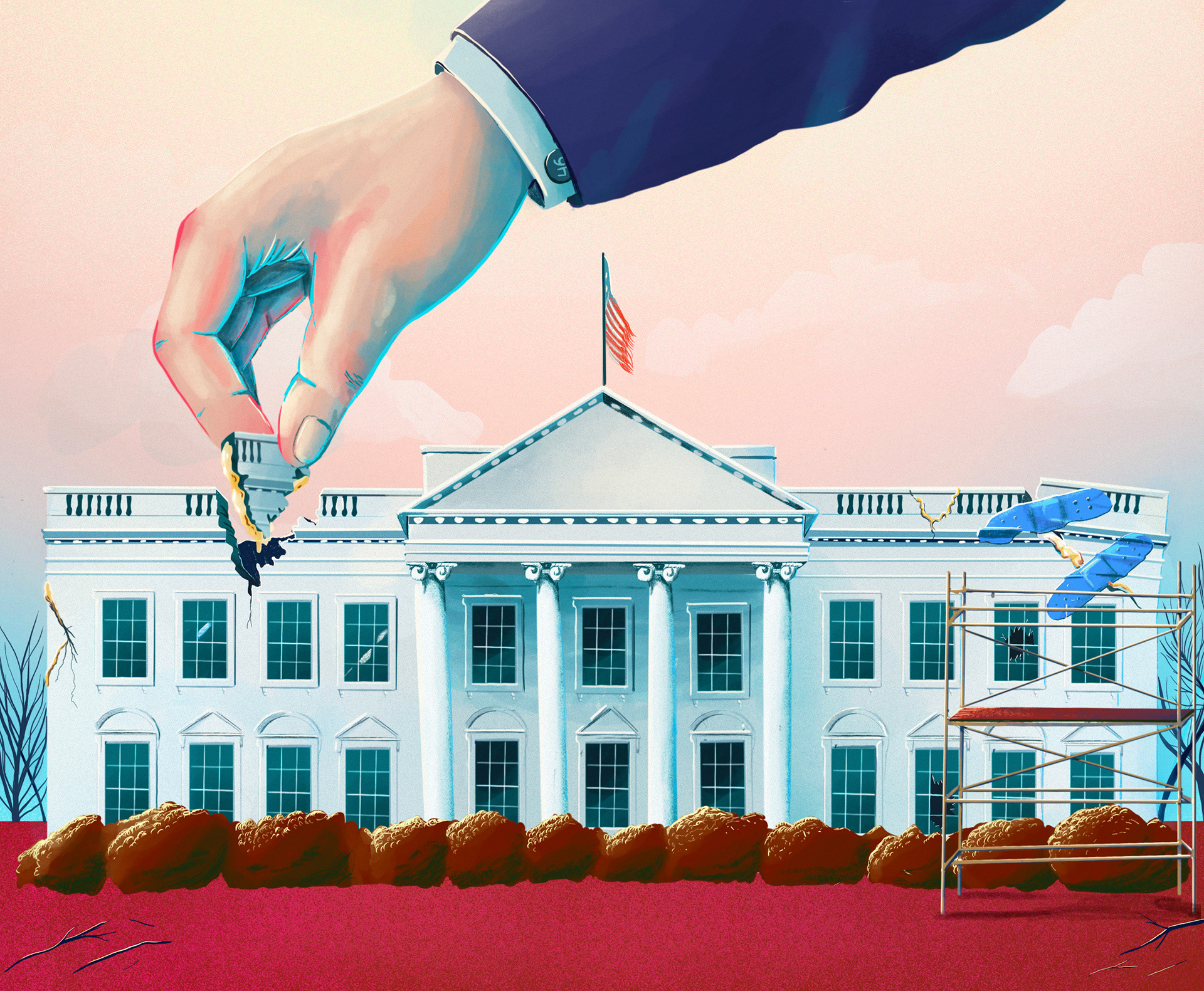 "It's clear that the American Dream is not accessible to all Americans, and we're finally acknowledging this at the highest levels. While healing the nation will take time, I hope we'll return to a less chaotic, normalized situation in the White House. This is the starting point. Now the real work begins."
This image was published the Sunday before Biden's inauguration.
"I grew up in a country with no seasons. From Colombia, I then moved to Miami. During all those years  I longed for colder weather. Now, after having lived in Maryland for three years, I realize having to wear multiple layers is not as glamorous as I imagined. Can we just hold it off for a little longer?"
This image was published with the prompt of winter coming.