Art With a Point ·
The Washington Post Magazine
Commissioned as standalone illustrations by The Washington Post Magazine for the "Art With a Point" series. This is a series of images prompted by the theme of the week not associated with any article and accompanied by a short paragraph written by me and printed in the magazine's table of contents.
AD:

 Clare Ramirez. 
​​​​​​​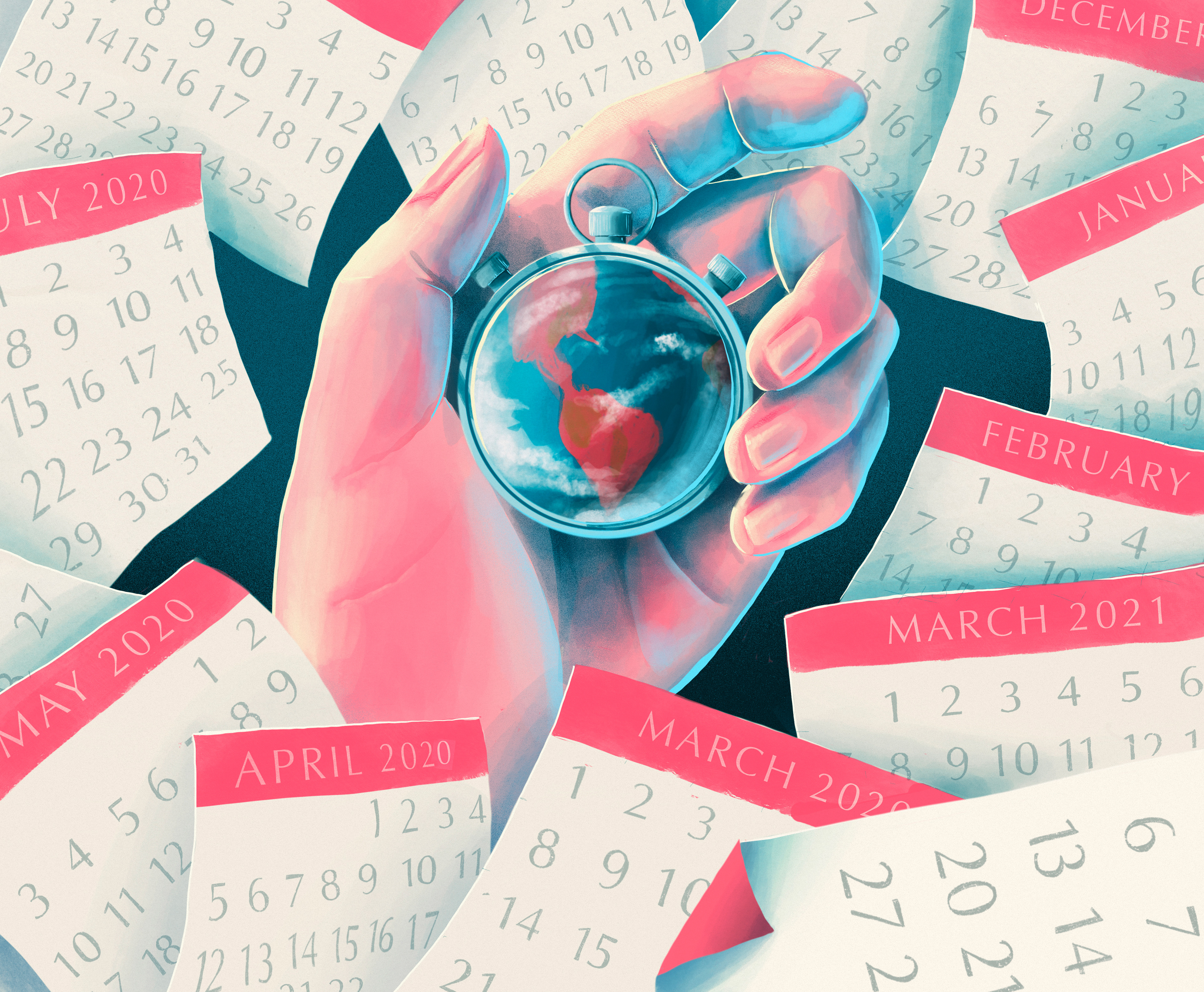 The World Stopped
"A year ago, it was impossible to imagine how hard and long this pandemic would be. It feels like the world came to a stop. If or once things return to normal, I hope we know not to take simple things for granted. In the meantime, I can't wait for the stopwatch to be restarted."
This image was published the Sunday before commemorating the one year anniversary of the pandemic.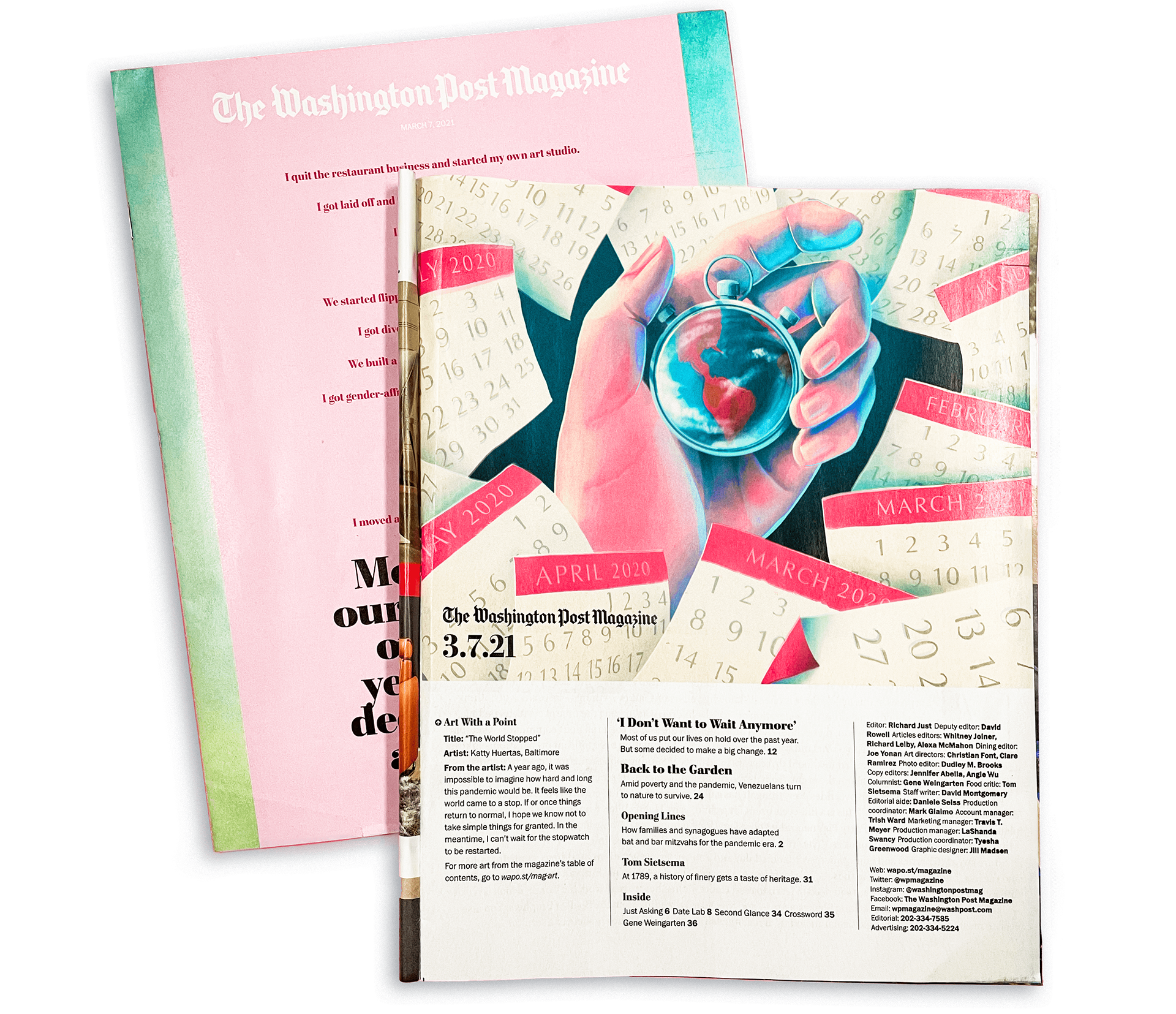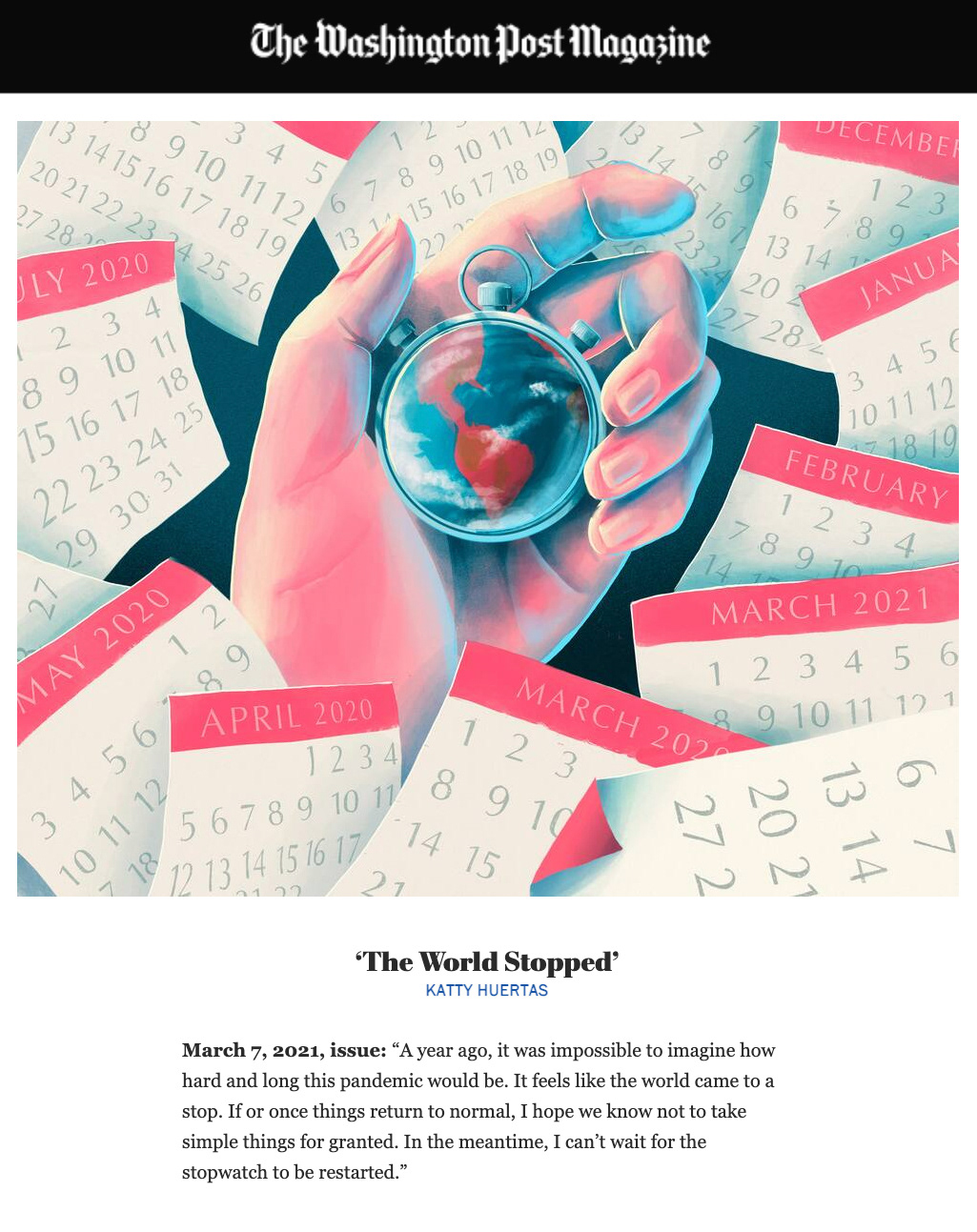 A Time To Repair
"It's clear that the American Dream is not accessible to all Americans, and we're finally acknowledging this at the highest levels. While healing the nation will take time, I hope we'll return to a less chaotic, normalized situation in the White House. This is the starting point. Now the real work begins."
This image was published the Sunday before Biden's inauguration.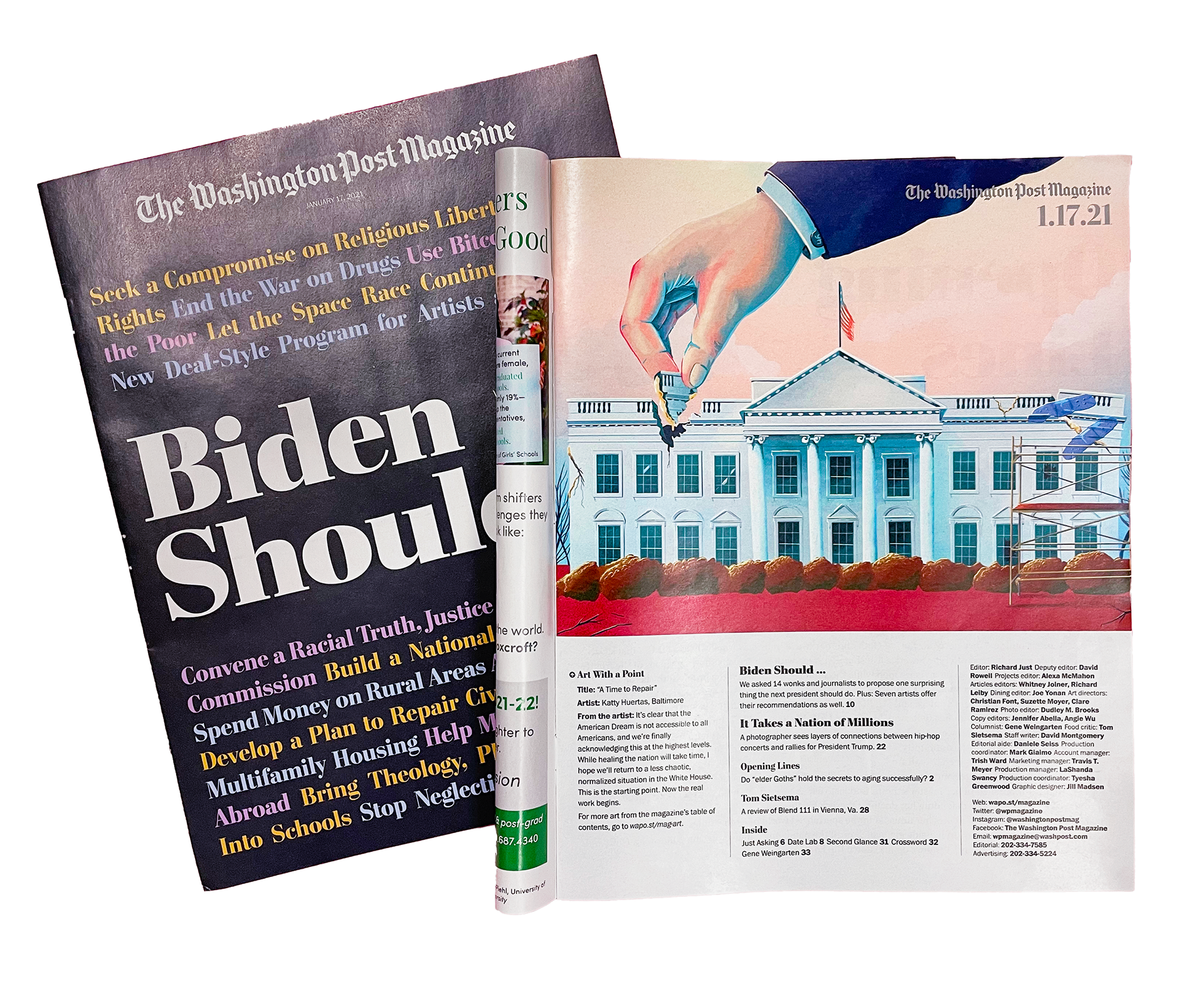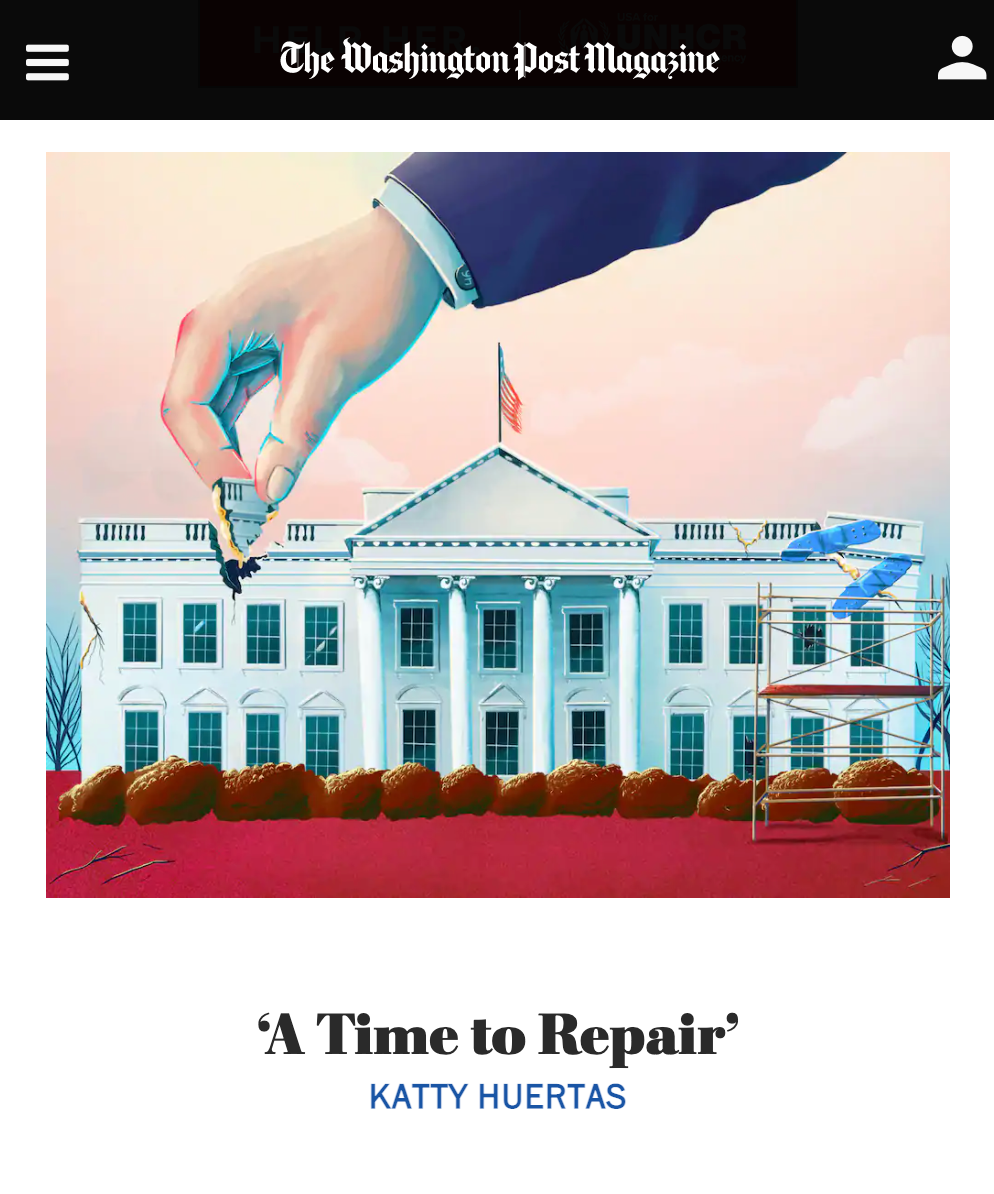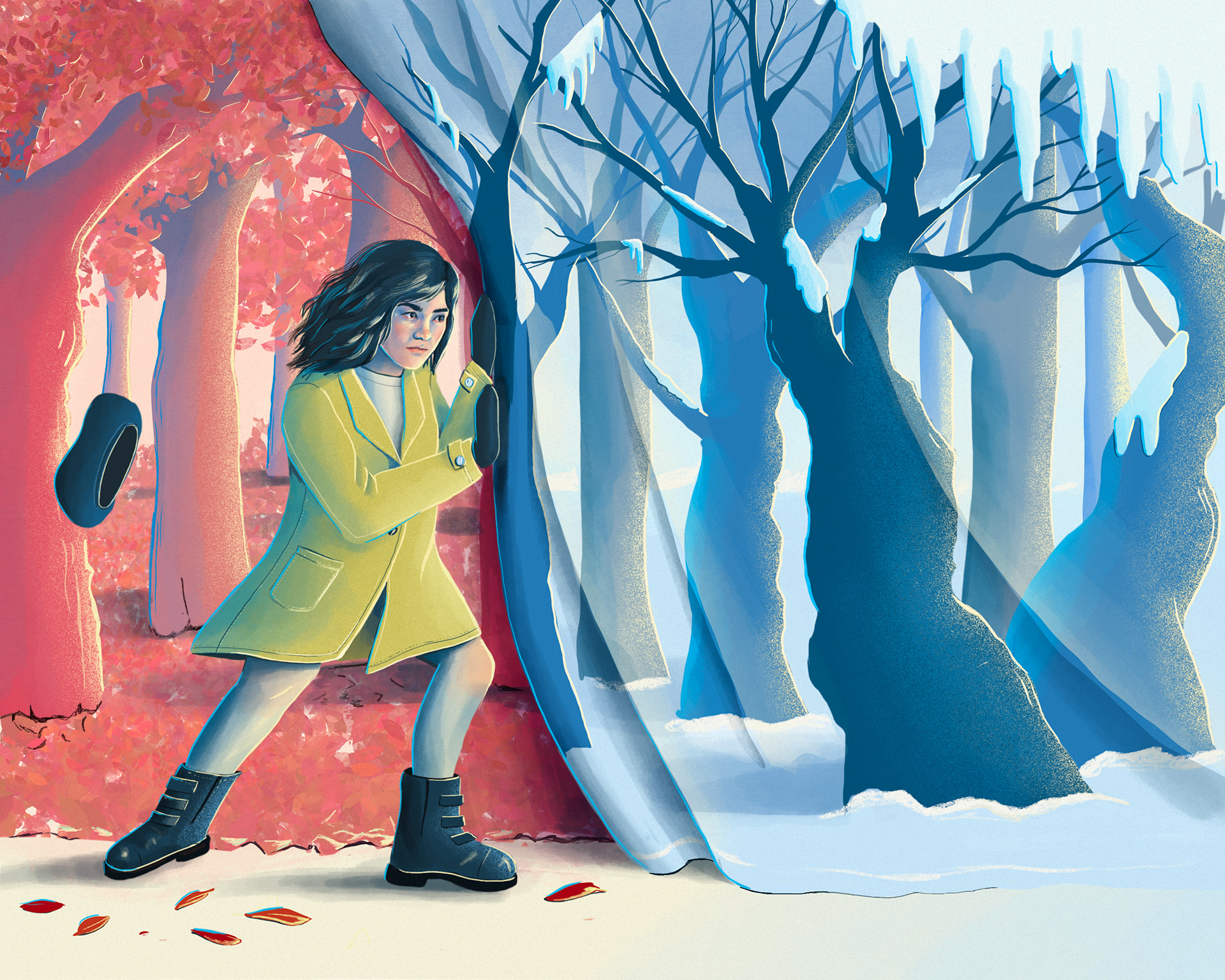 "I grew up in a country with no seasons. From Colombia, I then moved to Miami. During all those years I longed for colder weather. Now, after having lived in Maryland for three years, I realize having to wear multiple layers is not as glamorous as I imagined. Can we just hold it off for a little longer?"
This image was published with the prompt of winter coming.