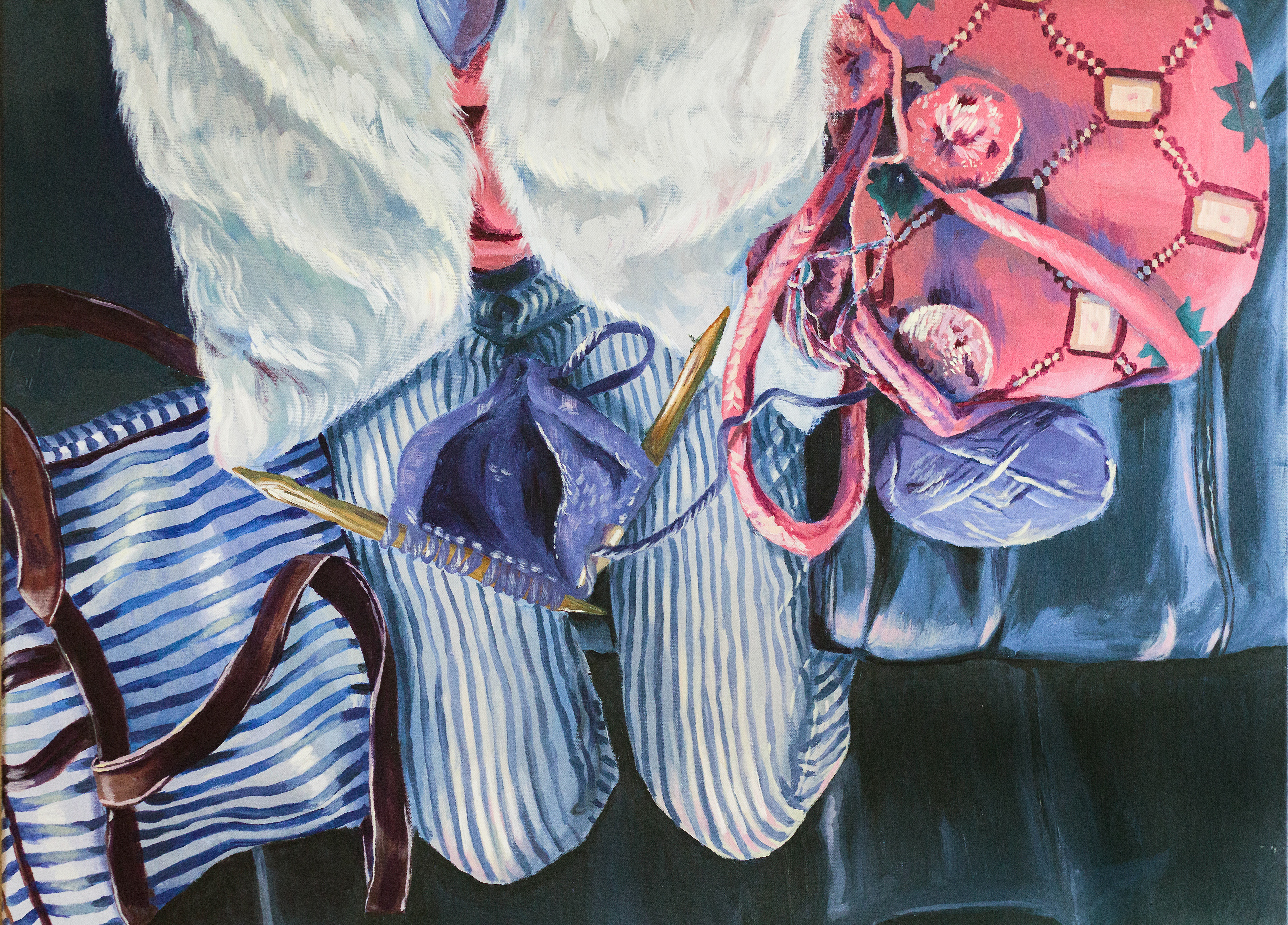 Acrylic on Canvas | 30 x 40'' | 2018
Modern Carriage is a faceless self-portrait inspired by the view from the back of an Uber. Each item worn or shown is extremely personal and has a story behind it. 
This painting was completed in 2018 for the IRL show in Brooklyn, NY as a response to the self-portrait theme.