The Church of Trash is a branding project for an imaginary museum and exhibition celebrating John Waters' work. The museum inhabits the Bell Foundry building in Baltimore, as the self-proclaimed pope of trash is a proud Baltimorean.
The identity was inspired by Waters' clashing aesthetic including multiple vibrant colors sampled from some of his films as well as unusual typefaces. The museum's mark is set in Juniper STD and the exhibition mark in Salvaje. 
As part of the nod to the museum's name, the identity includes illustrations in the style of stained-glass windows of Waters and some of his closer collaborators; Divine and Mary Vivian Pearce.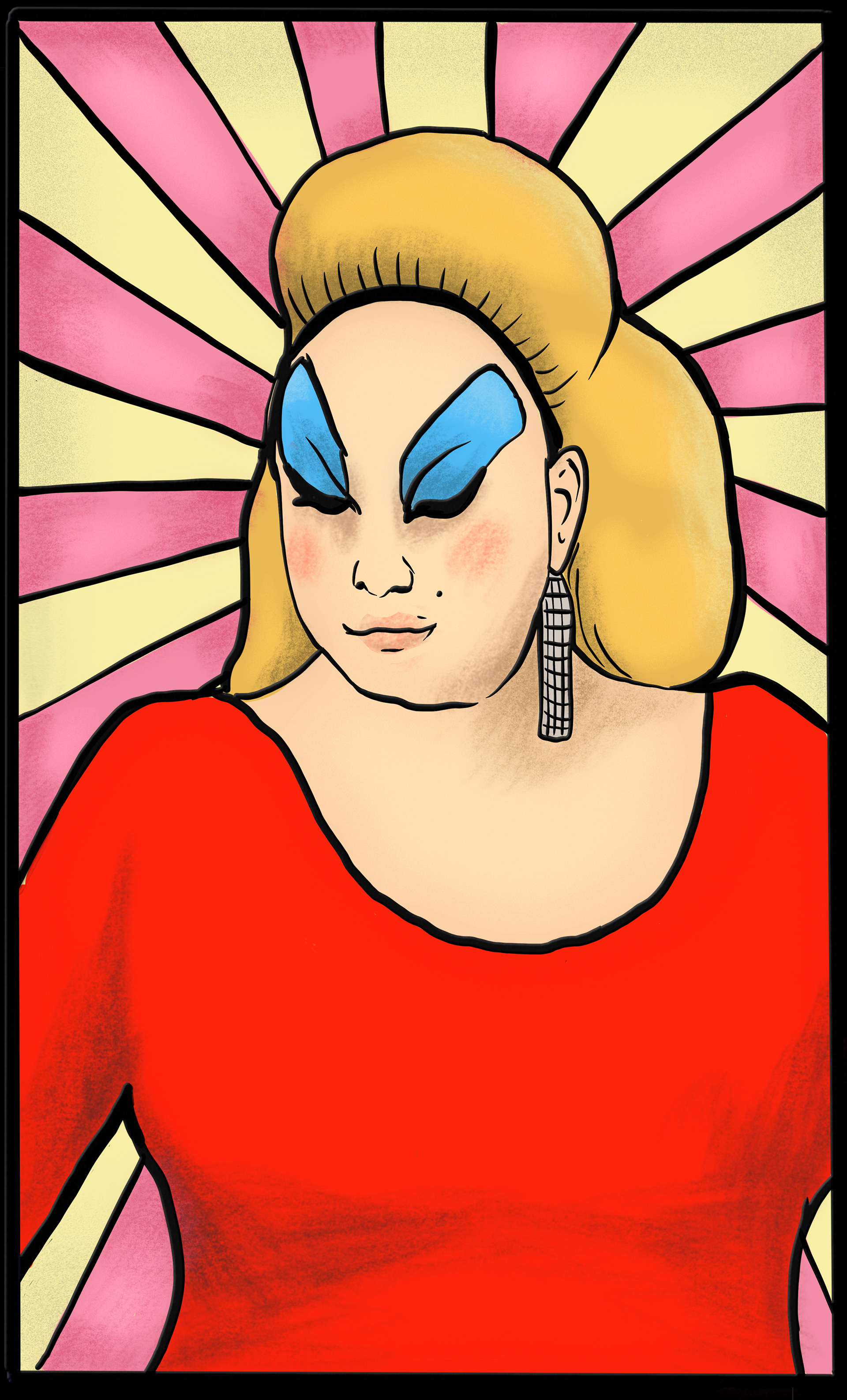 01.  Strive for art in reverse.
02. Hate men that hate women. Love women that hate men.
03. Write your violent fantasies. Do not act them.
04. Gay is not enough. But it's a good start.
05. If you go home with somebody, and they don't have books, do not fuck them.
06. Life is nothing if you're not obsessed.
07. Keep up with what's causing chaos in your own field.
08. Contemporary art hates you.
09. Respect everything you make fun of.
10. Go out in the world and fuck it up
  beautifully.
A separate collection of merchandise was inspired by the film "Pink Flamingos". A fun fact about the movie is that when is first screened some theaters would offer "barf bags" due to the nature of the film.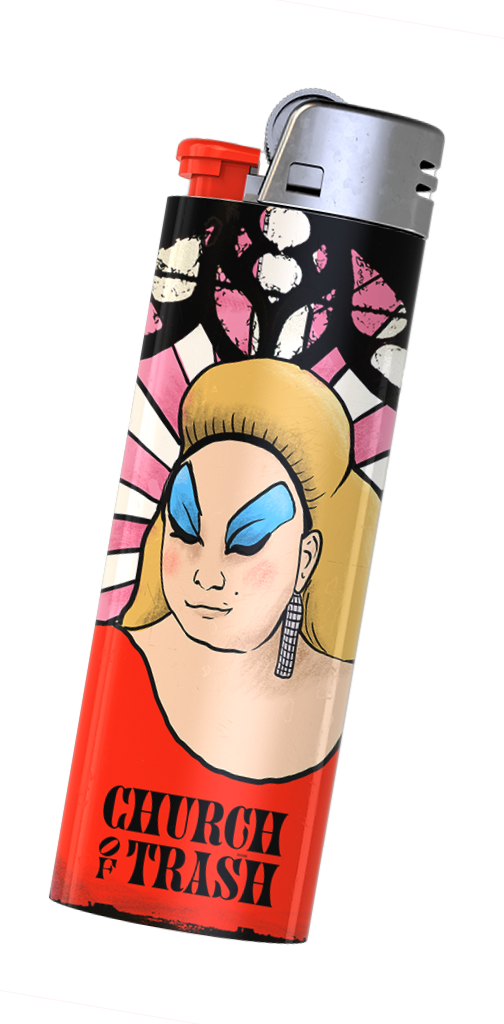 Besides having a permanent collection, the museum would have rotating exhibitions. The sub-identity bellow was inspired by Waters' fashion throughout the years. The show called "Undress the Pope" includes tickets, an animated social media post and even paper dolls for visitors to interact with!
The social media promotional post for the pop-up exhibition was animated frame-by-frame showcasing the paper-dolls and uses the soundtrack of Waters' film "Pink Flamingos".
Finally, a simple website was designed and prototyped for it to contain all of the museum's information, branding, commandments and store.