Mountain Mother & Other Stories is a celebration of Colombian folklore using different graphic approaches to communicating a narrative.
Through drawing, the writing of a story, the designing of a modular typeface, the making of a flag book, and the creation of a sculpture that activates through augmented reality, a universe was built for Mountain Mother to live in, one which was visually informed by the place she comes from.
I wanted every visual aspect to have significance to Mountain Mother. Inspired by magic realism, a literary movement associated with Latin America, I made this animated poster as a teaser for what the project would become.
I designed a flag pop-up book to contain my adaptation of Mountain Mother's story. The cover reveals a scene in the story when opened. 
You can see the inside pages below which contain illustrations that refer to the tale.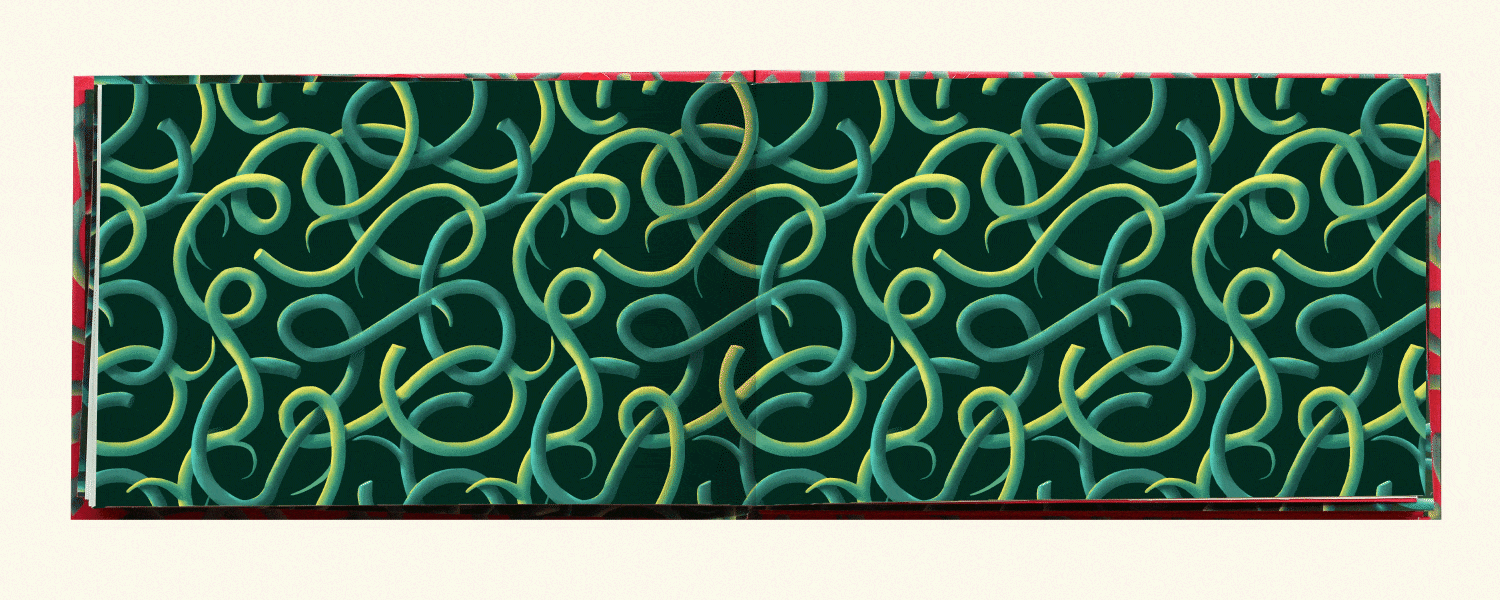 I designed two seamless patterns inspired by the story. One of which was printed on book cloth  to serve as the cover of the book and the other as its end paper.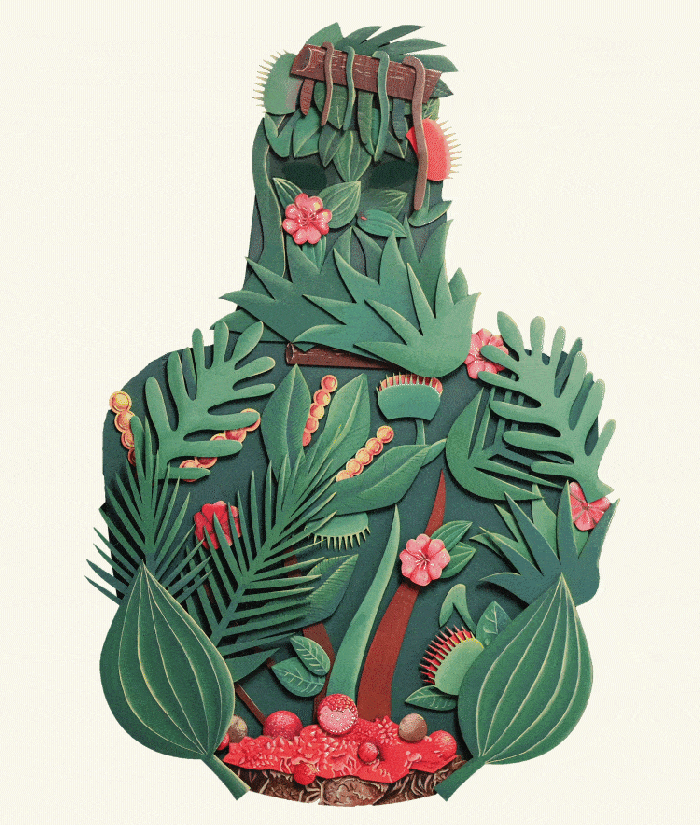 Through laser-cutting and hand-painting wood a portrait of Mountain Mother was brought to life.
Her eyes blink continuously and the sculpture is activated via AR.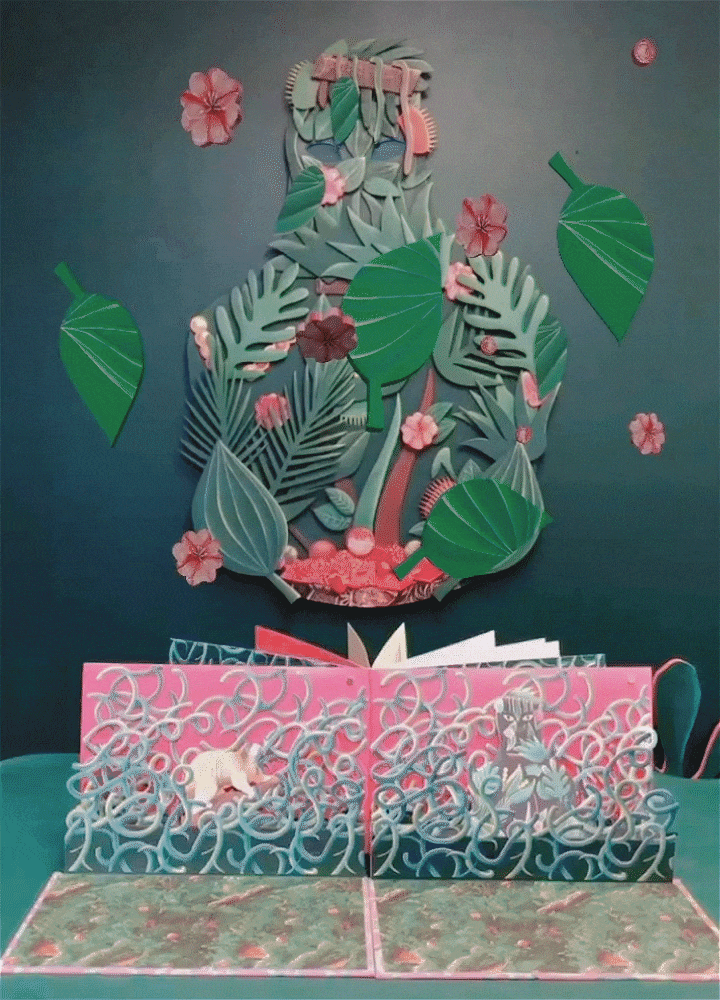 Mountain Mother is a modular typeface made up of five repeating shapes. Each stem is full of sprouts as well as possibilities and since it is a modular typeface each ascender is made up of two distinct shapes that make the reading process somewhat slower but at the same time more rewarding.
Below you can see the entire animation.
I wanted to create an all-
encompassing experience. Painting the walls green and coral, covering the windows in vines and having plants emerging from both the floor and ceiling were part of it. I also made faux-book which contained the take-away cards for the show.