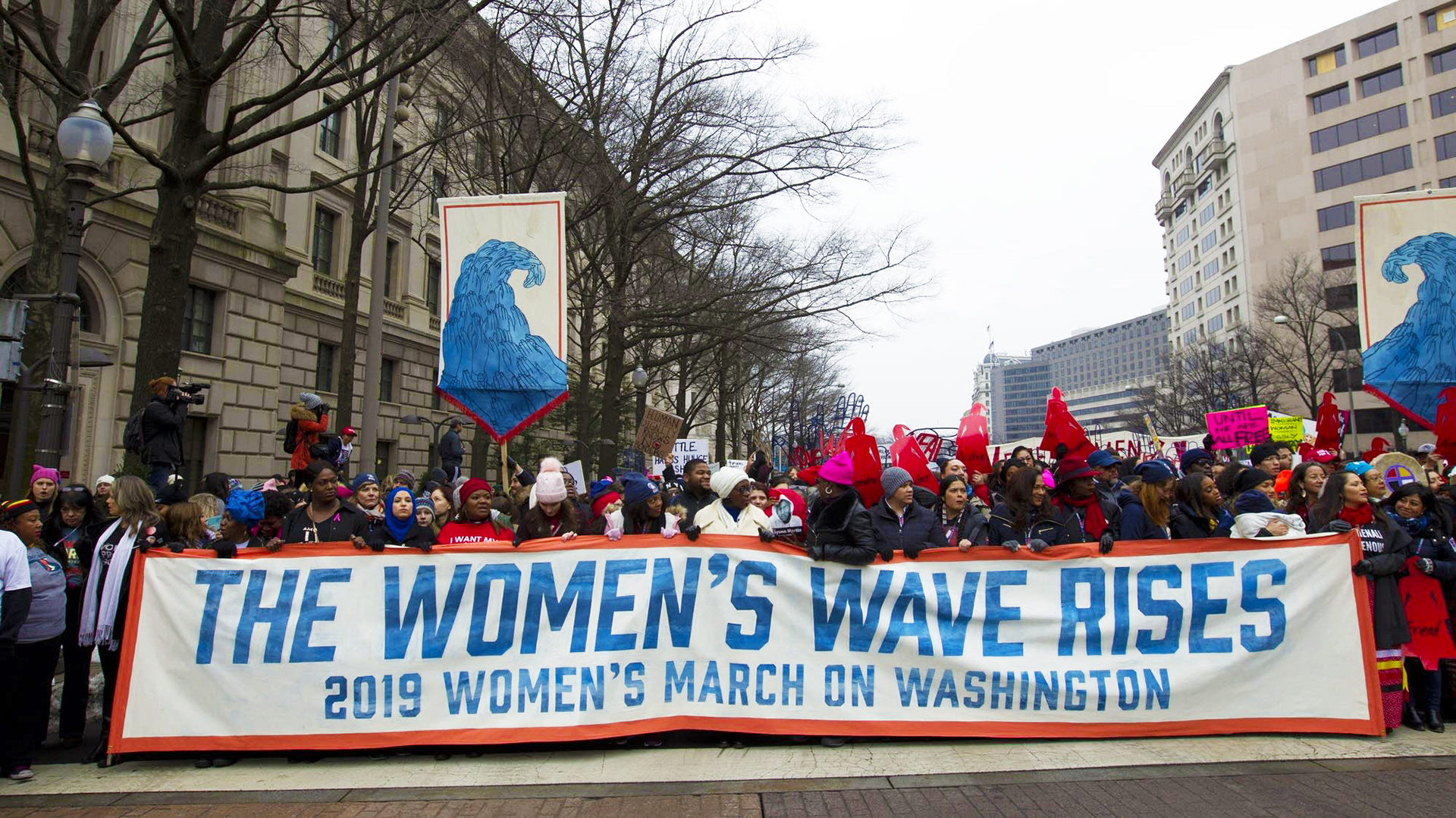 Women
'​​​​​​​
s March Art Build 2019
We decided on having 3 pieces per agenda: a horizontal 25 feet long banner, a vertical banner and a sculptural heart. Additionally, we created the front banner and two vertical "wave" banners to walk on each side of it.​​​​​​​
Jen and I designed the vertical banners that contained the agenda's name, these were later projected, hand-painted by the team and rigged for the protest.
Tracie, Jen and I also collaborated in the design and creation of the 25 feet wide agenda item banners that were digitally printed. Here are some of the designs.