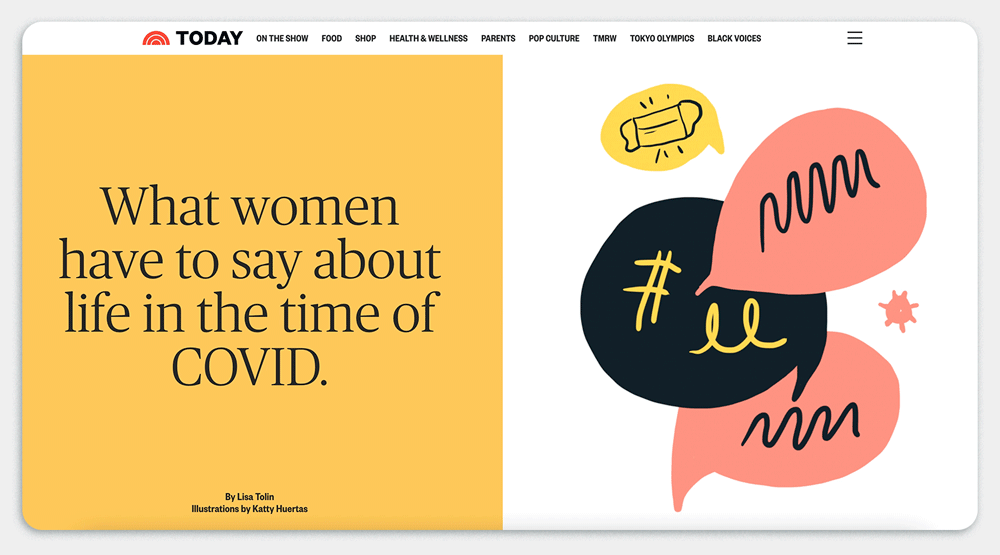 NBC News TODAY Digital Layouts
A collection of digital layouts designed for NBC News TODAY.com for different topics including pop culture, health and current events among others. My roles included digital designer, photo editor and illustrator.​​​​​​​ See the live links below.
ART DIRECTORS:
 Jenny Chang-Rodriguez & Kara Haupt.
The Pandemic 
Anniversary​​​​​
ROLES:

Designer, animator and illustrator.
​​​​​​​ Coding and co-design by Robin Muccari.